Pitt Meadows, Maple Ridge, Langley, Coquitlam, Surrey and Langley
Same-Day Denture Repairs And Relines*
Implant Solutions Available
Made To Give You A Comfortable Fit
Mobile & Emergency Service Available
Get Your Smile Back With Complete Dentures
Complete Dentures are needed when all of the teeth are missing. Without teeth, a person looses their confidence , the ability to speak and eat properly. A good set of complete dentures helps in bridging that gap by restoring a person's ability to eat, speak and look their best.

Lower Mainland Denture Centre is here to help! We are conveniently located in Pitt Meadows and only a few minutes away from Maple Ridge, Langley, Surrey and Coquitlam.

Our Denture Clinic takes pride in offering our patients with quality care, tailored services to meet whatever denture needs you or a loved one might have!
The Complete Denture Process
On the first day all the treatment options are discussed. The patient can choose between Precision and Standard Dentures and preliminary impressions are taken.
Final functional impressions are taken on the second appointment.
A jaw relationship record is taken at the 3rd appointment, as well as teeth selection is done.

Teeth are set in wax and the patient gets to "Try them". Here at Lower Mainland Denture Centre, the patient has a say in every single step. If the patient is satisfied with the looks of the new wax dentures, we then begin the process of transforming the wax dentures into your new beautiful smile!

In the last appointment, the patient is given their new set of dentures.
Book a Free Consultation with our Denturist to learn how complete dentures can help you!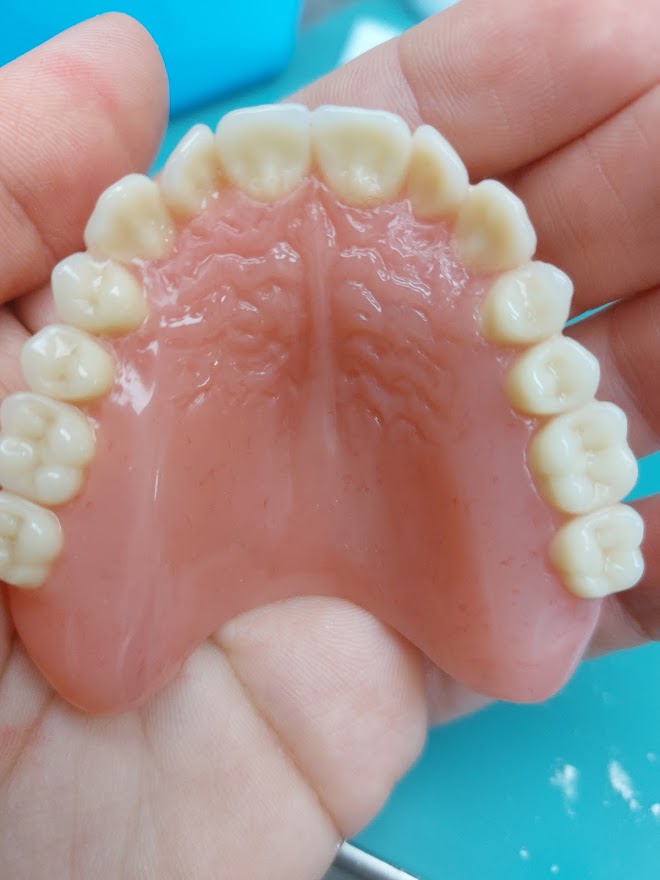 1
Consultation: A comprehensive oral exam will be performed to ensure that gums are healthy. Treatment Planning discussion: We will discuss all types of dentures (Standard, Precision, Digital) that are available at our office and go into detail of the benefits of each treatment and their cost. Preliminary impressions will be taken.
2
Second Appointment: To get the best fit, we will take a final impression. This allows us to make the most accurate impression, so your dentures are custom-made just for you.
3
Third Appointment: We will record the position f your jaw bite, and take the necessary measurements to fabricate your dentures. We also pick the shape and color of the teeth that we will use in your dentures.
4
"Try in." This is a fun appointment, where we check if the esthetics, phonetics, and all our measurements are correct. You will get to check the esthetics, and if you approve, we finish the dentures. At this point, we can continue making changes to your dentures until you are satisfied.
5
Delivery! We will check and see if your dentures are fitting correctly. We will also give you all of the instructions you need to clean and maintain your dentures, so your mouth will stay healthy.
Your dentures should be replaced every 5 - 7 years.